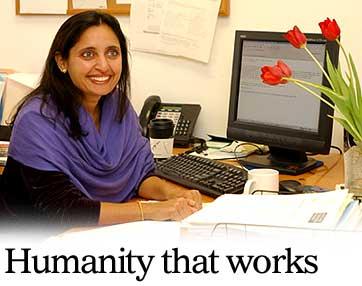 Photo Credit
Paresh Gandhi
I see from my good friend Salim Ismail, that his good friend Sonal Shah has been appointed to President-Elect Barack Obama's Advisory Board.
According to her Wikipedia bio Sonal has:
temporarily taken leave from her current position as the head of Global Development Initiatives[1]for Google.org to help transition in President Elect Obama's new government.
While the Changemakers.net tells us:
Shah has said she will be "getting the things ready for the team that will take over in the government and giving them the option and handing them what they can go do, so that they can do it . . . We talk about a 21st century government, but how do we create it?"
I have to say, it is really heartening to see someone with so much talent and with such a strong global sustainability background being added to the Obama team.